Share on Facebook
There are not many women who can say that ironing is one of their favorite house cleaning duties. If you are one of them, then you might want to learn a few tricks that can help you finish your ironing faster and more efficient.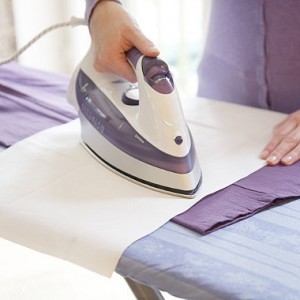 In order to double the heat and make ironing more efficient, you can place some aluminum foil under your ironing board cover. This is a great time-saving trick because the foil actually reflects heat and you will be able to iron from both sides at the same time.
To keep deposits from clogging up the #iron, avoid tap water and use distilled or boiled water in your iron. Even if you don't use tap water, you still need to clean your #iron regularly so that the deposits don't ruin your #clothes. All you need is a cloth and some baking soda dissolved in a cup of water, and remember to use it on a warm plate. Also, using circular movements can only can only stretch out your fabrics. So, always use straight moves.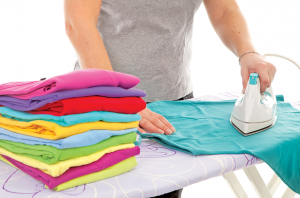 The easiest way to prevent wrinkles is to keep moving the ironed surfaces away from you. And, before you apply the #iron, remember to smooth your #clothes out with your hands. Also, to avoid ruining your clothes unintentionally, start with #clothes that need the lowest temperature and progress to those that require the highest.