Share on Facebook
Whether you have to or like to air dry your hair, you should know that there is more to it than just letting your hair dry naturally. Although it takes much longer for hair to dry and you can't expect really smooth results if your drop your blow-dryer, it is a good idea to let your hair dry naturally once in a while. However, there are some tips to help you make your air dried hair look pretty – and that is not as difficult as you might think. Take a look at these tips and learn how to cut down on dry time and keep your hair looking nice.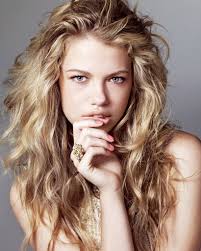 After washing your #hair and before using a towel, remove all the excess water. Be careful with your choice of towels – for a smooth finish use a microfiber towel. Avoid wrapping it too tightly around your hair, always towel-dry gently and use a leave-in conditioner for persistent tangles.
Never use a brush on damp hair! A wide tooth comb will help you avoid any breakage. Find the best product for your hair and "scrunch" it into your hair after combing it. Make sure to apply the product to the area where your hair needs it most. If you want more volume, choose a product that will help you achieve that, apply it to the roots and work your way to the ends. If, however, your hair needs moisture, start from the ends of your hair – they are usually the driest.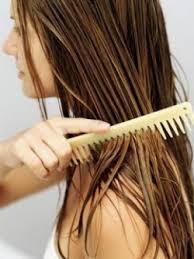 To avoid a pasted down look, always flip your hair upside down and give it a little scrunch to lift the roots off your head a bit. If you have long hair, try beautiful heatless waves. #Braid or twist your hair using multiple clips, or create loose #curls from a bun. Apply a small amount of curling mousse to your wet hair, make a braid or a bun, wait until your hair is dry, and you will get beautiful, touchable waves. If you have #short #hair, make sure to use lighter products and use them sparingly, because short hair tends to get greasy-looking easily.