Share on Facebook
Is there anyone who doesn't like boots?! Flat or with high heels, long or short, boots are, at least when it comes to women, the most desired fashion item. It is always a good idea to invest into a pair of comfortable but also nice and fashionable pair of boots.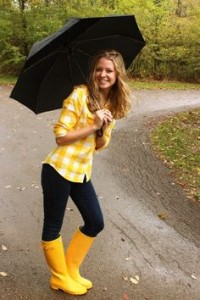 The  fall-winter 2014 season is all about classic look: high hells, classic shapes, leather and ultimate elegance. When it comes to the length, everything is in this season- from the calf boots to those that go above your knees. If you are trying to decide on the color, you should know that black is, as always, the dominant one. Then white, beige, ruby red and grey follow.
While platform boots with medium high heels are one of the main trends, rubber boots are becoming more and more popular. They are an inevitable part of the autumn and winter collection. Red and yellow rubber boots remind us of childhood but if you want to be more feminine, you may also choose those that are pink. Besides being popular, these boots are also practical for winter and snowy weather, since they are waterproof.