Share on Facebook
If you dream of a sophisticated living room, you should think about the combination of black and white, because such a color palette will help you achieve a classic and timeless look. But, if you are not sure how to style the monochrome look in your living room, here are a few useful tips and tricks to help you do it right.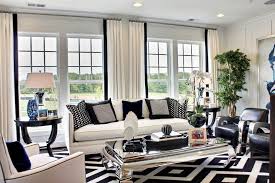 In order to soften the monochrome #look, make use of different textures. Cozy throws and cushions, as well as shaggy rugs will do the trick and make the room more inviting and comfortable.
Choose a couple of black and white motifs to create the focus of the room, just make sure not to use too many graphic patterns. If you feel that the room needs a third color, opt for green and add plants in order to make the #interior more warm.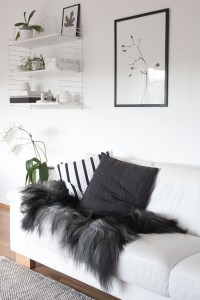 If black and white color scheme is not sophisticated enough for you, add gloss #accessories and watch the room become even more glamorous. A monochrome #interior can really benefit from a couple of strategically placed floor and table lamps.