Share on Facebook
You like to wear jeans but think they can't look professional? Well, that's not true. Although jeans can be a comfortable option for work, it may be a challenge to style them to be office-appropriate. A pair of jeans usually feels more weekend than workweek, but you can wear them and  look appropriate without sacrificing your style. Follow these simple styling tips for casual yet professional jeans outfits.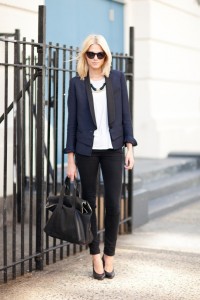 To upgrade a pair of #jeans and make them appropriate for work, consider wearing a blazer. Team your jeans with a fitted #blazer to achieve a balance between a casual and professional look. A structured black or navy blazer will add polish and balance to a more #casual bottom. It is also a great way to add color - try a blazer in a feminine color, such as cream or coral, and make your work look more interesting in a subtle way.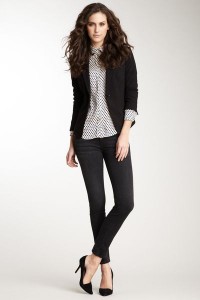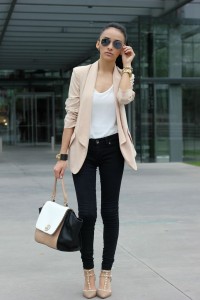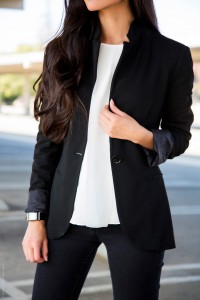 Elevate your jeans with a white shirt. For a polished look and feminine feel, pair your jeans with a silk #shirt and you will get noticed for all the right reasons.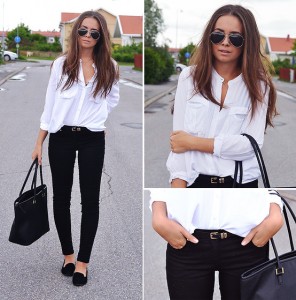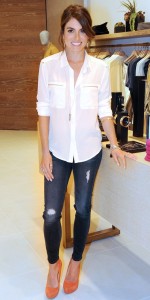 When it comes to the jeans themselves, the darker the wash, the better. While lighter washes seem more casual, darker hues can be better styled to look office-appropriate.
If you like to wear #accessories, pair a simple pair of jeans with a neutral top and dress this outfit up with one or more well-chosen accessories. With some great pieces of #jewelry and a great bag, you will look effortlessly chic. A delicate necklace will add a touch of #sophistication and femininity to casual-looking jeans and make them appropriate for work. Interesting bracelets or an elegant watch are also great solutions.