Share on Facebook
Never underestimate the importance of accessories for an outfit! However, if you are wearing a simple outfit and want to an some interest to it, you don't have to wear statement necklaces or bracelets. Instead, learn the art of layering subtle accessories and make sure that your look comes off effortlessly chic. To take any look to the level you desire, you should keep a few general rules of layering accessories in mind. Take a look!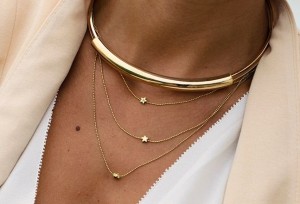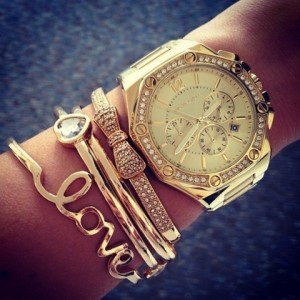 To layer with #style, you will need chains or necklaces of different lengths, textures and weight. The longest one should be used first as the bottom #layer, and the shortest one last, as the top layer. All of your chains can be either all gold or all silver, but don't be afraid to mix these metals. If you are layering statement necklaces, matching colors can blend together, so each necklace should vary from one another.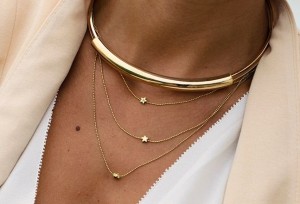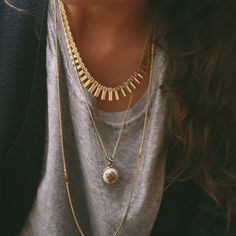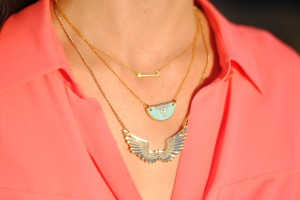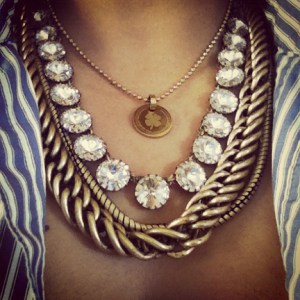 When layering bracelets, make sure that they are of the same #style and that the colors go together. Adding a big chunky bracelet in the middle of multiple thin bracelets can ruin the look. Instead, add a watch to this combination, just make sure that your bracelets go well with it and that there is a common element between them.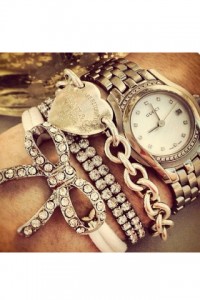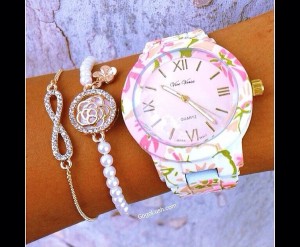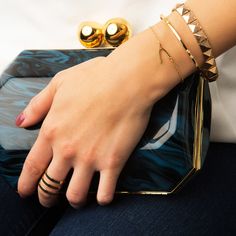 For a current yet timeless ensemble, mix the textures - from high polished to textured finishes.
When stacking your necklaces and bracelets, your #outfit should be simple in order to avoid looking too accessorized. Moreover, it's always a good idea to stick to three pieces of #jewelry. For a night out, include necklaces or bracelets with rhinestones or pearls. Layering multiple strands of pearls are perfect for dressier occasions, while you can mix leather and metals if you are wearing a casual and chic outfit.