Share on Facebook
When you want to make a bold statement of body confidence, wear a bodycon dress! This tight dress showcases your figure, so choosing the right accessories is very important in order to create a stylish outfit. Bodycon dresses are popular as evening wear, but if accessorized correctly, they can be appropriate for daytime, too. In order to wear a bodycon dress with style and create amazing and fashionable outfits, take a look at the following guidelines.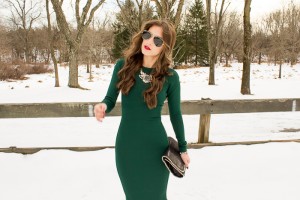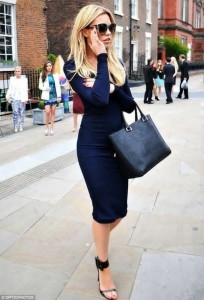 The key to a successful #outfit is accessorizing your bodycon correctly. These dresses are usually worn as evening wear with elegant #accessories, but you can also add other, more daytime-appropriate accessories, and create a suitable everyday outfit. For an elegant outfit, pair a bodycon dress with stilettos, but when you want to dress it down, choose flat shoes or boots. Another way to dress it down is to wear a long cardigan, but a light cashmere cardigan will be a suitable choice for formal evening wear, creating a simple yet fashionable look. A bodycon dress in a darker shade is a great choice, because it will make you look slimmer and you will easily find the right accessories to match and complement your look.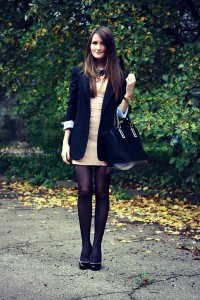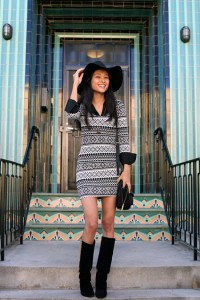 Since bodycon dresses look stunning by themselves, keep the #jewelry at a minimum. Find the pieces that complement, not overpower your dress.
If your bodycon dress has a plunging neckline, you can wear a long necklace to create a focal point within the outfit. Dangly earrings go great with dresses with bare shoulders, while for day wear you can choose delicate, simple necklaces or earrings.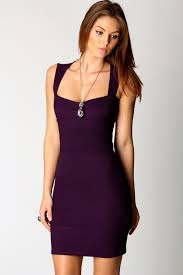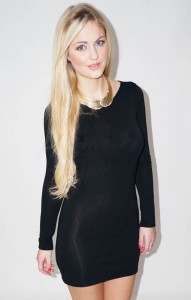 Bodycon dresses are not just for summer! To make them work in winter, you will just need a few additions, such as blazers, cardigans, boots and scarves. Blazers look very classy over bodycon dresses, and an old fashion cardigan is another way to stay warm when wearing your favorite tight dress.  To balance your look, choose a cardigan that is a bit loose. Leggings will easily uplift your bodycon dress and keep you warm, and so will a #scarf - it will add up to your whole outfit.