Share on Facebook
If you like to wear eyeliner, you already know that it is a great instrument to reshape your eyes. If you have small eyes, you can make them bigger with a smudged wraparound; to elongate your eyes, do an exaggerated winged tip. The possibilities are endless - eyeliner helps you change the shape of your eye because wherever you put darkness is where your eye is drawn to. If you want to learn more about how to apply your eyeliner properly, take a look.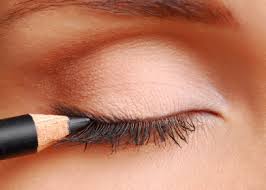 If you are a beginner, use an #eyeliner pencil. Close your eye and pull your lid taut while you draw the line from the inner to the outer edges of your upper lashline. And remember - it's not about creating a straight line, but going back and forth until the line is smooth.
If you want to appear awake and bright-eyed, use a beige-colored eyeliner and apply it to your lower inner rim. Gently pull down your lower lid and go over your waterline with your pencil. A beige-colored eyeliner will counteract red eyes and make them look larger.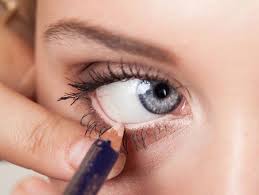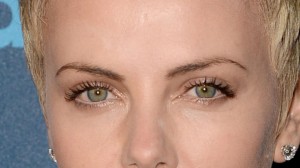 Don't forget your upper inner rim! In order to intensify your lashline and get natural looking definition, apply black eyeliner to your upper inner rim - lift your upper lid, while looking down, and apply a black eyeliner pencil in short strokes.