Share on Facebook
Leather leggings are here to stay! Exciting alternative to plain black leggings, they add a different texture to your #outfit. Although they are easy to work into your existing wardrobe, what you have to remember when wearing leather pieces is – less is more. Leather adds edge to any outfit so take a look at a few styling ideas.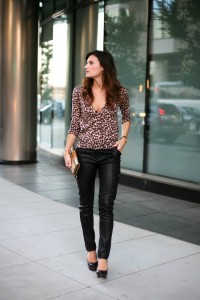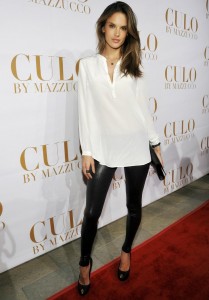 Spice up your comfortable outfit
For a casual day #look, try pairing leather #leggings with lots of layers on top. To keep #warm, you can team leather leggings with a blazer or a coat. To stand out in the crowd, choose a great pair of #boots to wear with your leather leggings. Make a statement and show your #style with over-the-knee #boots. This look is simple yet elegant and edgy. For a casual and still glamorous day look, try high heels instead of boots.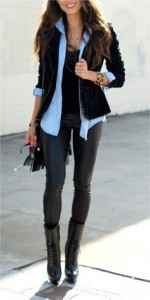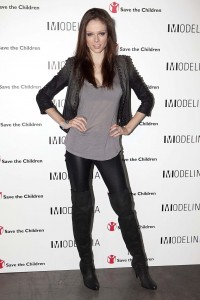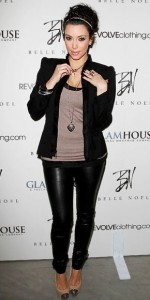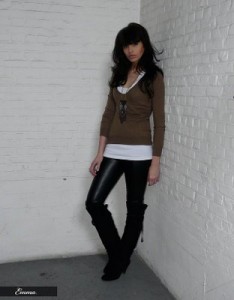 A night out
To keep your silhouette looking slim, try pairing black leather leggings with dark clothing items. If you like a monochrome ladylike look, choose classic black high heels.
Even if you are not a fan of all black in one look, this looks amazing because of different textures and shades. However, black leather leggings can be styled with colored pieces as well.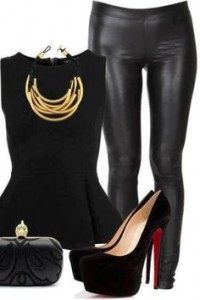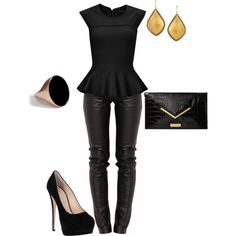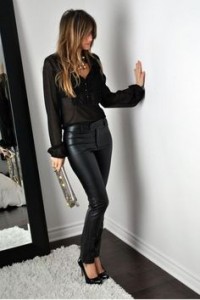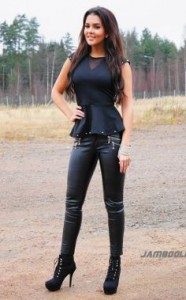 Classy
If you love simple but classy outfits, here are some ideas for you. Leather pants go great with shirts and, paired with high heels, they denote elegance and femininity. Style them with a simple loose-fitting colored shirt for a classy and feminine look.