Share on Facebook
Whether you like it or not, #winter is here and you need a few more layers of clothing than before. But, the cold winter months are no reason to stop being #stylish. Wearing layers keeps us warm and allows us to create interesting and unique winter #outfits. Both stylish and practical, proper layering will compliment your curves and keep your figure slim. If you are afraid that layers will make you bigger than you actually are, take a look at these tips to master the art of layering and stay stylish in winter.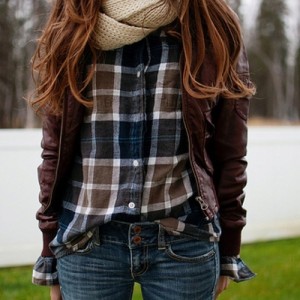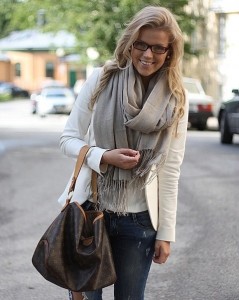 Stop at three layers
For a perfectly layered look, stick to a maximum of three layers. Too many layers will make you look bulky. To keep your shape looking slim, wear your thinnest piece of clothing closest to your body, so try using a fitter shirt as your first layer. For your second layer you can use a light cardigan or button down shirt. And finally, the least form-fitting layer, a coat or a blazer, for example, should be your outmost layer.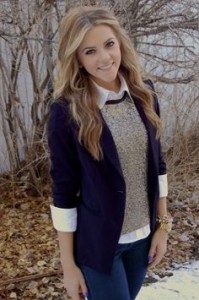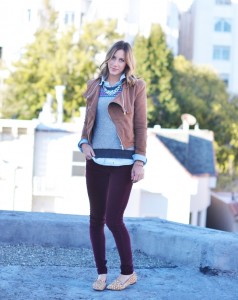 Play with proportions
For a balanced layered #look, think in opposites: short with long and fitted with loose. A short sweater over a longer inner layer creates an interesting and youthful look. When layering, length is the key, and the combinations are countless.
Mix textures
To create more variety, mix different textures, #styles and patterns to give your outfit an interesting depth. Multiple layers of the same texture, such as knit over knit, look heavy and add the appearance of unwanted weight. The lack of contrast between layers is not interesting to see, while mixing garments with different styles or textures allows you to take a more individualistic approach to dressing. Choosing items of different lengths and silhouettes is especially important if you like a monochromatic look. You can also play with different shades of one color or transform your monochrome look with accessories.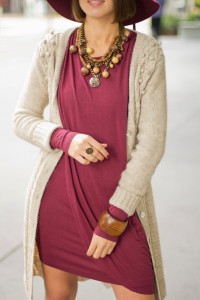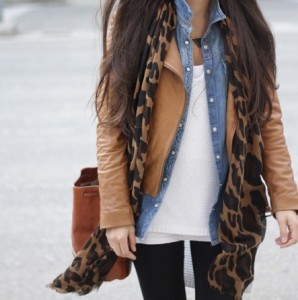 Accessorize
After the third layer, add some #accessories. This is a great way to take your #outfit to the next level and add more movement to it. In the colder months, scarves are always a great solution. You can also choose necklaces or earrings to make a statement and create a perfect outfit.