Share on Facebook
Even if you wear sunscreen, long sleeves and a hat, you can't protect your skin from all sunlight exposure. That is why you need to do more in order to protect yourself, and eating antioxidants has been proven to help protect your skin from sun damage. When your skin is exposed to sunlight, the amount of antioxidants in your blood decreases, so making sure that there is a consistent presence of antioxidants in the skin is crucial. Here are the foods containing nutrients that help your skin repair and rejuvenate itself.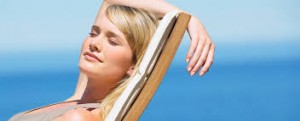 Carrots are not only great as sun damage prevention, but they can even reverse that process. Eating about six carrots a day will keep your #skin protected and repair your cells from photoaging. However, you can introduce carrots into your #diet in a different way – by making healthy fries. Cut carrots into sticks, season them with some sea salt and olive oil and bake them for 30 minutes.
Sweet potatoes are also a great source of beta-carotene. Make a perfect summer snack by slicing a potato, seasoning it with salt and pepper and grill the slices until golden brown.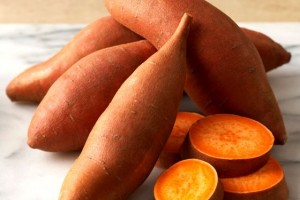 Tomatoes are a major source of lycopene, which provides protection against UV-radiation-influenced effects. Eating four tablespoons of tomato paste in olive oil will keep you well protected against sunburn. Another source of this antioxidant is watermelon, so enjoying a light salad with seedless watermelon, some feta and whole mint leaves will also keep you sun-shielded.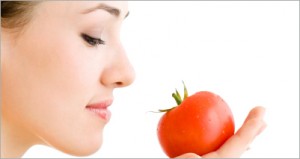 Fruits rich in vitamin C help block the development of cancer cells because this vitamin can kill off the free radicals that your body produces in response to sunlight damage. The fruits that are high in vitamin C are strawberries, kiwis, and oranges. Also, apples are rich in chemical compounds called triterpenois that have been proven to help kill or block cancer cells.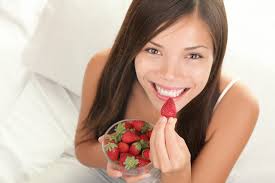 Dark chocolate, made of 65 percent or more raw cocoa, contains antioxidants called flavonoids, that help protect your #body from sun damage. Seven ounces per week will be enough, especially when paired with a glass of red wine or iced green tea.