Share on Facebook
If you are looking for a great way to show off your figure, tube skirts cling on all the right places and they will definitely do the trick. Even if they are a little outside your comfort zone, they are very versatile so you can easily style them in many different ways and create interesting outfits that you will feel comfortable in. If you need some ideas on how to style a tube skirt and flaunt your curves in a stylish and modest manner, take a look at these tips.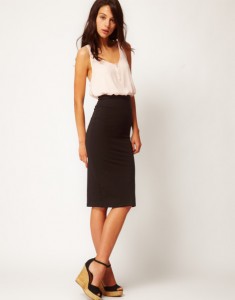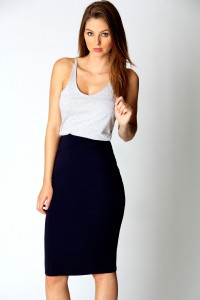 Depending on what you wear them with, tube #skirts can be dressed up or dressed down, which makes them a great choice for all sorts of occasions. For a bit more professional #look, pair your tight tube skirt with not-so-tight top and add a blazer. A fitted blazer will hide your figure a little and make you look professional and conservative.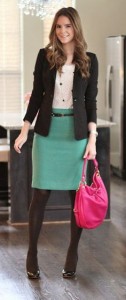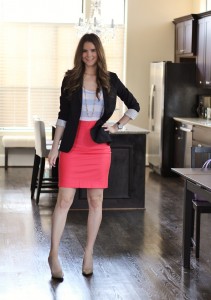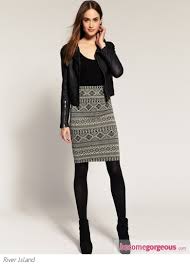 But, if you are ready to show off your body, all you need is a fitted shirt and a nice pair of stilettos. To avoid being too revealing, choose a looser-fitting blouse and tuck it into your skirt. This is also a great way to hide your stomach, but you can do that with a peplum top, too.
For the cold fall and winter months, pair your tube skirt with opaque colored tights. They will keep your legs warm and help you achieve  a youthful and sophisticated look. Choose a simple shirt and add a cardigan or a long-sleeved blouse and you are ready to go. Another great thing about tube skirts is that they go great not only with stilettos, but with boots, too, which is great when it's cold outside.