Share on Facebook
If you want to live a healthy lifestyle, what you eat is one of the most important things to focus on. Of course, working out is another very important thing. But, have you ever thought about what you should eat after your workout? In case you don't know what are the healthiest post-workout snacks, take a look.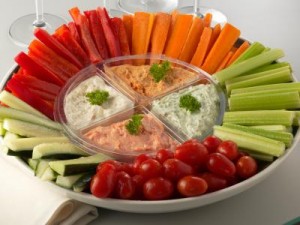 If you need to fight inflammation after a difficult training session, you need to increase your omega-3 fatty acids intake. Therefore, eating salmon after your workout is very important. Also, you need to #rehydrate. A very #healthy snack that can help you with that is cucumber - cucumbers are full of water and fiber and they they will keep you full until your next meal.
What happens to your muscles after a training session is that they are exhausted of stored glycogen. To spike your blood sugar, enjoy a tall glass of cold pressed juice. You can also try celery juice, since celery is full of magnesium, potassium, sodium etc. You can also add apples and lemon juice to this tonic and you will get a delicious and very #healthy drink.