Share on Facebook
There are so many different types of hairbrushes that can be very difficult to figure out what are each of them actually good for. When it comes to your hair, the proper tools can make all the difference. Here is how to pick the proper brush and get perfect hair.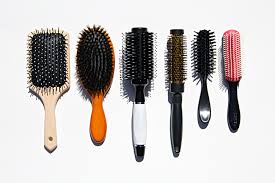 If your #hair tends to get tangled when you wash it, use a paddle brush, which is specially designed for detangling wet #hair. A vent brush is perfect if you are looking for a new way to speed up your blow dry time, as it allows the air from your blow dryer to pass through it. And while this type of brush is excellent for a fast #hairstyle, you won't be able to get a perfect #hairstyle.
A ceramic round brush is an excellent tool for those women who want to achieve big curls, just make sure to find a brush with synthetic bristles that help detangle your #hair and get bouncy curls at the same time. On the other hand, wooden round brushes allow you to get the perfect control over your #hairstyle and they are also a very #healthy option for your #hair as the barrel can't overheat.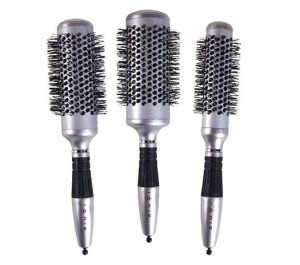 If you have short #hair, you should have a denman brush that will help you achieve a sleek and straight #hairstyle, and if you have a lot of layers, a small round brush will help you create a wavy #hairstyle and lift your #hair at the roots.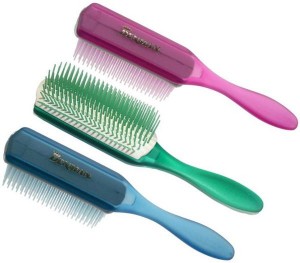 Ladies who have curly #hair with dry locks that need to be detangled will benefit from a detangling brush. Another tool you need if your #hair is curly and you want to keep your curls #healthy and shiny is a wide tooth comb. Use it while conditioning so that every strand of your #hair can get a small part of your conditioner and stay moisturized.