Share on Facebook
Whether you should use a liquid or a powder highlighter depends on what you actually want to achieve and the amount of glow you are looking for, so in order to get that flawless glow, take a look to find out what type of highlighter you need and how to apply it.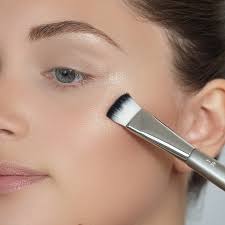 Powder-based #highlighters are buildable, which means that you can apply a small amount if you want a subtle glow, or keep adding until you achieve the desired intensity. They are best applied with a fan brush, if you are looking for a natural dusting along your cheekbones, or a tapered brush, if you need a more controlled application for intensifying pigment.
When it comes to a liquid highlighter, you can apply it either with your fingers or a blending sponge. Regardless of the technique, remember that you need just the dime-sized of the formula and make sure that you blend it really well across the same areas as in the case of powder-based highlighters.