Share on Facebook
A truly relaxing room is the one that has a simple design that functions well. However, creating such a design is not simple at all, especially in bedrooms. This is because every bedroom has to have a bed, and it dictates the placement of other pieces of furniture. But, if you plan carefully, you can control all the elements and create a bedroom that is both functional and beautiful. Here is how to achieve that.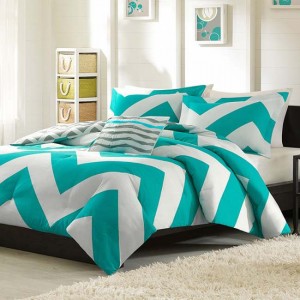 If you have a small #bedroom, use light colors to make it look brighter and bigger. A classic combination for bedrooms is blue and white. Incorporate different shades of blue into your bedding, walls and accents.
Also, pay attention to the size of different elements - match the size of your bedside lamp with the scale of your bed - a big fixture is appropriate for a tall and big bed, and a low bed calls for something smaller.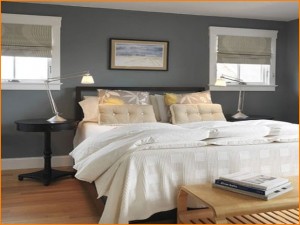 To make your bedroom really cozy, pile on the pillows. Feel free to mix colors, patterns and textures. A printed #bedding can also make the room seem more #comfortable, and accent pieces with prints can make it more joyful and interesting. You can also choose interesting #curtains, but if your bedroom doesn't get a lot of natural light, avoid heavy window treatments.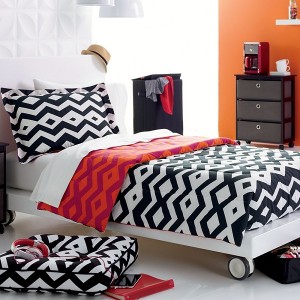 Avoid blank walls, as they can make a room look empty. Hang a piece of artwork above your bed to make it look glamorous and modern or a mirror to make the space feel airier. A wallpaper with an interesting pattern is another great choice.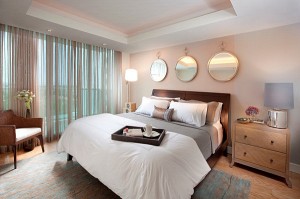 Related articles