Share on Facebook
If you treat you hair with care and do your best to keep it looking luscious, then flat and lifeless hair must be one of your worst nightmares. But, the lack of volume can happen even if you do everything to prevent it. Luckily, there are a few things you can do to add volume to your hair. With a little practice and a few amazing tricks, you will easily get the desired volume.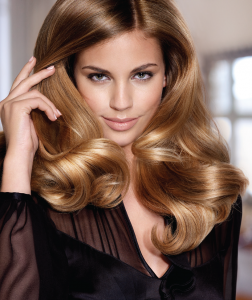 In order to add volume to your #hair, you need to use proper shampoos and conditioners. Use the products that won't weigh your hair down, the ones that can enhance your hair's volume.
Even though you might feel that the best solution for your flat #hair is going to your hair stylist, polishing up your blow-drying skills is actually a much better idea, because you know best what #look you want to achieve. To achieve the desired volume, apply a volumizing #hair spray onto your roots, flip your #hair over and blow-dry it until it is damp and then use a round brush to lift your roots.
One of the easiest way to add #volume to your #hair is with rollers. Let your hair air dry if you can, or use your blow dryer if you are in a hurry, then take sections of your #hair and roll them into your rollers. Leave the rollers in as long as you need, you can leave them in while you apply your #makeup and them remove them.