Share on Facebook
If you are not sure how to create the right clothing color combinations, your wardrobe probably consists merely of black items. If you want to learn how to change that and create perfect color combinations when it comes to your wardrobe, take a look.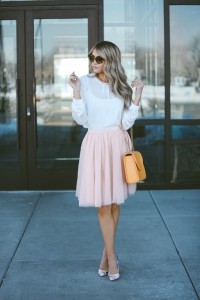 Although pastels are perfect for summer, there is not a real reason not to wear these colors in #fall and #winter. Soft pinks and pale blues look feminine and gentle and remind us of warm summer days. For example, you can pair a soft blue sweater with a pink jacket and finish your outfit with black stiletto or ankle #boots.
Red and blue #clothing items combined can create classic and timeless #outfits. Your favorite pair of #jeans wlllook even more interesting when paired with a red tailored jacket or #blazer. If you want to get a #casual #outfit for a night out, opt for a great pair of black high heels or ballet flats if you want to achieve that effortless #look we all love.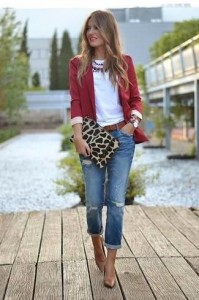 Tan and maroon is another amazing color combinations. Be careful with tans and light neutrals as they can make you look tired and rundown. But, when styled with deep color such as maroon, they look classic and elegant. To keep this combination exciting, you need to mix different textures, corduroy with satin, for example.