Share on Facebook
If you have curly hair, then you know how much you actually need a flat iron when it comes to styling, especially in winter. Whether you like to wear your hair straight or you use your flat iron on your bangs only in order to make your hairstyle look more polished, you need to do it correctly. Although heat styling can do a lot for your hairstyle, it can also harm your locks, so take a look at the following tips and learn how to minimize the damage.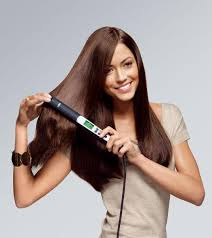 Divide your #hair into small sections and drag your flat iron through each of them only once. If you go over the same areas of #hair several times, the heat will easily take all the moisture out of your strands and leave you with very damaged #hair.
Never start with the highest heat setting, especially if your #hair is thin. Instead, start low and then you can increase the heat if you see that you need that in order to get the desired straight #style. Also, straightening your #hair in an upward instead of in a downward motion is a much better solution for a number of reasons - your #hair will not fall flat, you won't damage the most delicate strands and you will get the desired style without damaging your #hair.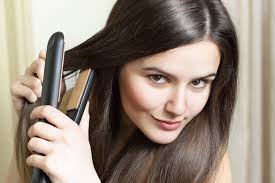 Heat protectant products create a barrier between your strands and the heat, so use such a product every time you plan to straighten your #hair in order to protect it. Moreover, using just a small amount of the right product will really help your #hairstyle hold for a long time. After you apply it, let it dry and then you can use your flat iron.