Share on Facebook
Shirts are a fashion favorite for a stylish look. They look great in combination with both #jeans and skirts and every woman has at least one shirt that makes her feel comfortable and fabulous. XL shirts have been particularly trendy lately and here you can see how to wear a shirt like that in 3 different ways.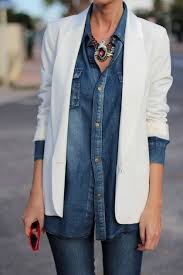 A great way to make a #winter #outfit more interesting is to wear an XL shirt under your sweater. Shirts are one of the best things about cold weather #fashion, and you can wear them underneath a thicker sweater to stay warm and stylish. Let the collar and sleeves pop out for an effortless yet stylish look. In order to make this outfit even more interesting, add a scarf or a statement necklace.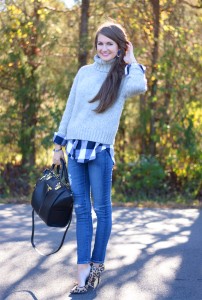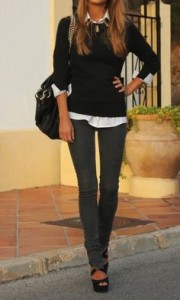 You can wear an oversized shirt as a tunic with your skinny jeans or leggings. This is an easy way to achieve chic and effortless look and make your leather legging daytime appropriate.
To give it a little bit of shape, front tuck the shirt. You can wear a jacket or a blazer over an oversized shirt for a little more dressed up and professional look.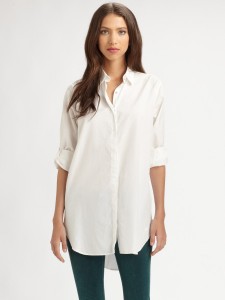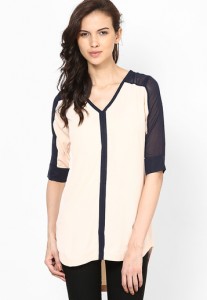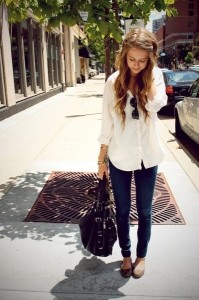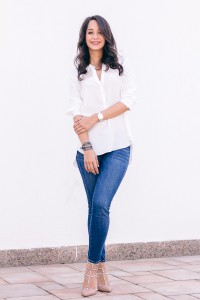 A beautiful way to dress up your XL shirt is to wear it with a skirt. Roll up the sleeves, tuck it into your shirt, add some statement accessories and your bold yet feminine outfit is ready!