Share on Facebook
Decorating small spaces is always a challenge but it is not impossible. Be creative and maximize every inch of space with unique and interesting design ideas. Reinvent your room so that it suits your needs and style; make it both functional and comfortable. Take a look at this small-space solutions and tips.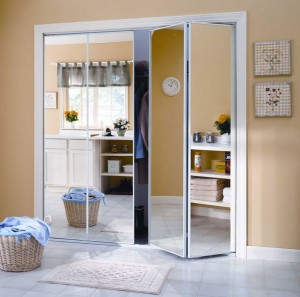 Go with white
White opens up a room and makes it look bigger.
Use mirrors
A great mirror will create an optical illusion and the room will look twice bigger than it really is. If possible, make a closet for storing your clothes and put the mirrors on the whole surface.
Take down the walls
By taking down the walls, your living space will look bigger. Furthermore, it would be easier to decorate one big room to serve more than one purpose.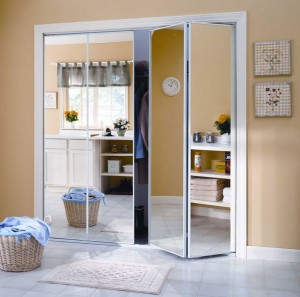 Use curtains
If you have a small apartment, then most of your rooms have to serve multiple functions. Make use of curtains which are easily installed and divide one space into two rooms in an interesting way. Another way to do this is to have a semi-open shelf that can be also used for storing.
Make use of the walls
You can put interesting shelves high on the wall. Whether you decide to make open or small shelves, they are always more than necessary and by putting them high on the walls, the room will look bigger and higher than it really is.