Share on Facebook
Contouring has been a beauty secret of the stars for too long but, thanks to countless makeup tutorials, everyone is becoming a bit of a beauty expert these days. Contouring is now becoming part of many girls' daily makeup routine. Do you want your face to appear less round or your nose to seem smaller? Do you want a more defined jawline and your forehead to appear a little smaller? Contouring is a great little makeup trick for that!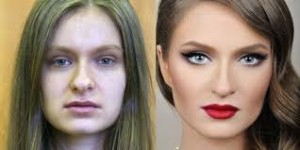 The subtle contouring method involves highlighting and #contouring and for that reason you will need two foundation shades:  one a shade lighter than your #skin tone and one a shade deeper. Use the lighter shade in the middle of your face and darker at the edges.
The middle of your #face should be lighter because that way your face will look more bright, while the darker product can create faux shadows and help you get rid of your double-chin and make your nose seem smaller.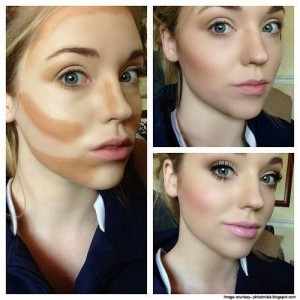 Put the lighter #foundation shade across your forehead, bridge of the nose, cheekbones and under eyes than add subtle stripes of the deeper one along your hairline, jawline, beneath cheekbones, and along the sides of your nose. You can use a big foundation brush to blend it all out or, even better, use your finger tips. Your fingers will warm the product up so it will glide on smoother.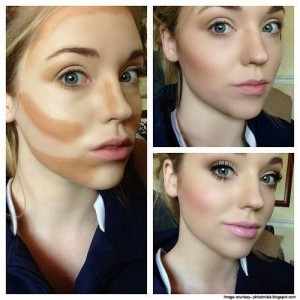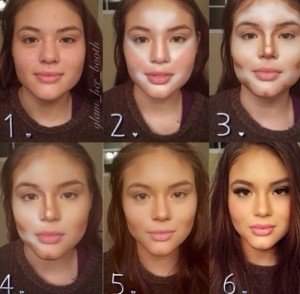 When you want to make your nose look smaller, apply the darker shade along the sides of your nose, ending at the tip of the nose, and in the crease of your eyelid. What a difference this simple trick makes!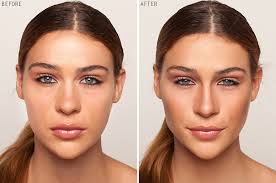 Related articles