Share on Facebook
Eyeshadow allows you to change your look in a few moments and it is a great fun to play with it. Even if eyeshadow is a part of your daily makeup routine, the application can be intimidating. Here are a few tricks to help you turn this process from daunting into a real joy.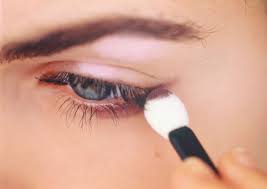 One of the most important things when it comes to #eyeshadow application is knowing your brushes. While a fluffy brush is used to sweep #eyeshadow onto the lids, a smaller version is the right one for applying more concentrated color. Use an angled brush to apply color into your creases and a short brush for blending darker hues. A flat brush is great for lining your eyes and a slated brush is meant for your #brows.
Also, make sure to start with the lightest eyeshadow and apply it from the inner corner of the eye. A medium shade should be placed in the middle of your eye lid, while the darkest color goes on the outer corner of your eyelid.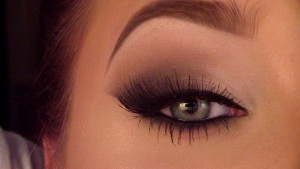 In order to make an impact, you need to learn your key color. For example, if you've got dark brown #eyes, try brown, black, plum and bronze eyeshadow and learn the smokey eye technique which looks amazing with this eye color. Brown, light purple and gray eyeshadow complements blue eyes, and navy and black #eyeliner will also make your blue eyes stand out. Hazel eyes look great with plenty of shades - purple and warm browns shadows make them look gorgeous, and deep brown liner with a green #eyeshadow is a perfect choice for them.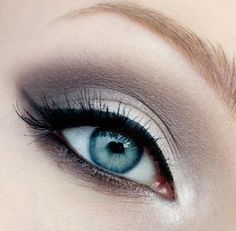 Related articles