Share on Facebook
Soft and comfortable, leggings are a favorite wardrobe staple for many fashionable women who would like to wear them all the time. If you are one of them, here are some great news for you: if you style your leggings properly , you don't have to save them for Sunday mornings only. Take a look and learn how to style this versatile wardrobe item.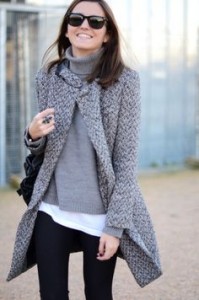 If you are looking for a #stylish, but comfortable #outfit for lazy weekends, opt for your favorite pair of leggings, add a lightweight turtleneck and a feminine cardigan. To make this #outfit even more season-appropriate, add a nice pair of #boots.
You can wear your leggings even to the office, but you need to find a high-quality fabric, with pockets and embellishments, and in an unexpected color, such as deep green. To complete this office-appropriate #outfit, opt for #elegant pieces, such as a simple shirt, tailored #blazer and #stylish pumps.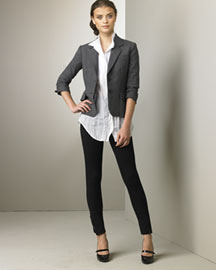 Leggings are an excellent foundation for #stylish tunics and other #elegant tops, which makes them an ideal option for an evening out. To make this wardrobe staple look #chic, pair it with dressy textures, such as leather or silk.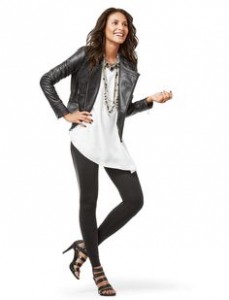 Do you like these suggestion? Do you ever wear your leggings to the office?
Related articles