Share on Facebook
What are the first things you put in your bag when you prepare for a day at the beach? Sunscreen and some snacks, right? Well, if you plan to spend a whole day enjoying at the beach, you will need a few more essentials so that you can feel comfortable and relaxed. Take a look at the following beach bag essentials!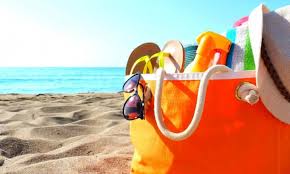 A day at the beach can be a lot more comfortable if you take some time to find a beach towel with a built-in pillow. Such a multitasking towel dries quickly, helps you relax and gives you enough comfort while you read.
Your #hair can look amazing even at the beach, you just  need to know how to treat it right. Remember to pack a #hair spray that contains sea salts and coconut or palm oils - the salt will give you those beautiful beach #waves and the oils will keep your #hair #healthy and treat your fried ends. Mist your #hair every time you get out of the pool or ocean.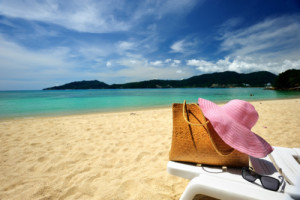 If your #sunscreen ever spilled on your phone in your beach bag, you know frustrating that can be. That is why you need a pouch in which you can keep your keys, cash, phone etc. and that way keep them protected inside your beach bag.