Share on Facebook
What makes the difference between flawless makeup and unpolished look is knowing how to apply liquid foundation. Moreover, applying it with your fingers might seem easier, but if you use a brush for this purpose, you will use much less product and blend it in better. Here is how to properly apply your liquid foundation with a brush.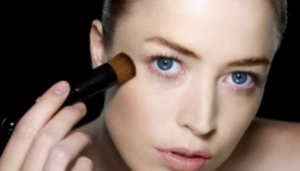 The first step is to prepare your #skin with a #moisturizer. Then, put some foundation on the back of your hand and take your brush. In order to apply your foundation properly, you need a dense, flat-top brush. Also, look for a synthetic one and wash it regularly, with a #makeup brush cleaner or a gentle baby shampoo.
Dip the brush into the #foundation and apply it on your nose and cheeks, around the borders of your face and your chin. Concentrate most of the product in the center of your face and then distribute it evenly by dotting on different areas of your face.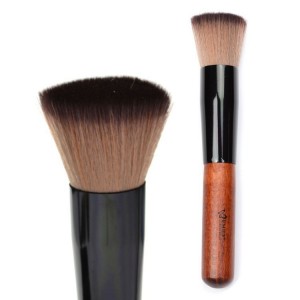 Remember that short strokes will help blend the foundation and avoid applying it too close t your hairline. If you dab it in the center of your face and blend it outwards, you will easily avoid noticeable #makeup lines. To sweep and blend in the foundation, use broad and downward strokes.