Share on Facebook
One of the most consumed beverages, just right after water, is tea, and for a good reason - different types of teas are proved to provide numerous health benefits. But, among so many kinds, how can you know which ones provide the most health benefits? Here is where you can learn that.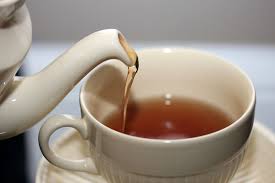 Green #tea has a high concentration of EGCG and it prevents clogging of the arteries, helps burn fat and reduces the risk of certain neurological disorders. While green #tea is made with steamed tea leaves, black tea is made with fermented tea leaves and it has the highest caffeine content. Yet, it can seriously reduce the risk of stroke.
In order to relieve the symptoms of bloating or to relieve muscle spasms, take peppermint #tea. This is one of the easiest #herbs to grow so you can do it in your own garder, but you should avoid it if you suffer from indigestion or heartburn.
Calming camomile #tea is an excellent remedy #for insomnia and it can be really helpful for digestion if you take it after your meal. Steep it well in order to get all the medical benefits and take it in cases of cough, bronchitis or cold. But, camomile tea is well known #natural remedy with numerous #health benefits. Powerful antioxidants found in this #tea can help prevent diabetes side effects such as kidney and nerve damage.