Share on Facebook
Sweater dresses are soft, comfortable to wear, they make you feel feminine and they can be styled in many different ways. Although they have a casual appearance, they can be easily styled up and thanks to that this amazing piece of wardrobe can create a perfect outfit for any occasion. If you want to look stylish in a sweater dress, you need to find the right cut for your body type, the right color, and you also need to know how to create stylish combinations with different accessories. If you want to learn how to do that, take a look.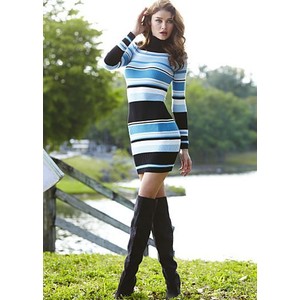 If you've mastered the art of #layering, then #layering a sweater #dress shouldn't be such a difficult task. You can wear it under a coat and with a nice scarf. But remember - if your dress is loose, the coat should be structured, and if you choose to wear a tight dress, opt for a loose coat. And since fitted sweater dresses are a great choice for dressier occasions, when buying such a dress, opt for one made from a finer knit fabric.
Tights look amazing when paired with a #sweater #dress, and although black tights are a staple, you should also try patterned or colored tights. Such an #outfit can be updated with an interesting pair of knee high #boots and a jacket or a #coat. Your simple #sweater #dress can look very stylish if you add the right #accessories. Try long necklaces, statement earrings or opulent bracelets.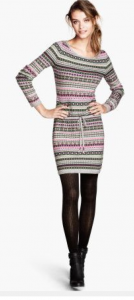 If you find a #sweater #dress that fits your curves, it will be easy for you to style it. So, remember that a short dress should be slightly wider and that way it can be a great choice for every day wear, while a V-neck looks playful and youthful. Also, you should also know that the color black can make you look a bit slimmer and vertically knit patterns can optically stretch your figure very successfully.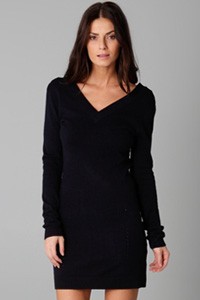 Related articles