Share on Facebook
Just because you like a certain shape of sunglasses, it doesn't mean that they are going to look great of you. The shape of a certain type of sunglasses can make the shape of your face look bad, disproportional, or just strange. So, next time you go shopping for sunglasses, here are the tips you need to keep in mind.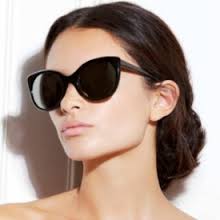 If you have an oval, square, or heart-shaped #face, cat-eye sunglasses will look great on you. Actually, this shape looks flattering on almost all face shapes, just make sure to find a type that is in proportion to your face.
Modern and popular aviators work best on oval and heart-shaped faces, but they are not such a good idea if you have round or triangular #face shape. This happens because of that low triangular lens shape that can make these face shapes look unbalanced.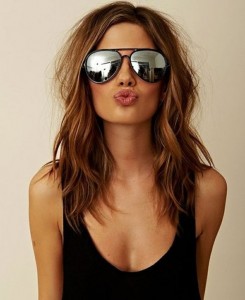 If your face is a bit narrow at the bottom, that is, if you have an oval or heart-shaped #face, square frames are something you should look for. On the other hand, if you have a stronger jaw, this shape of sunglasses will just make that feature of your face even more prominent and this is why they look better on those with softer lines.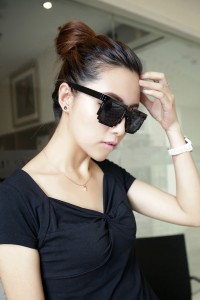 Women with square-shaped #faces, as well as those with heart-shaped faces, look amazing with round frames, which is also a great solution for women with oval #face shapes, as the length balances this type of sunglasses. But, if you have a bit more fuller cheeks, this style is not for you, as it will only emphasize them.