Share on Facebook
If sticking to an exercise routine has been a real challenge for you lately, then you might need a few styling tricks that will make you look much slimmer. And whether you could really benefit from loosing a few pounds or you are just experiencing one of those "fat days", these styling tips will help you look slimmer.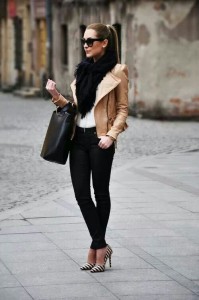 Vertical patterns, whether stripes or lines, make your figure look longer as they draw the eye up and down instead of left and right. Moreover, you should use dark colors to cover the most unflattering parts of your body.
Monochromatic #outfits have the same effect as vertical patterns because this tricks creates a visually unbroken, vertical line. Hemlines are also very important if you want to make your figure appear slimmer. Make sure that the hemline of your #skirt hits the slimmest part of your leg.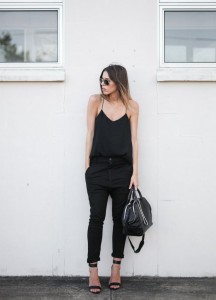 More importantly, remember to buy the #clothes that fit. This is crucial because tight clothes emphasize every bump on your body and baggy clothes just make you look even larger. Your #hairstyle is also very important - pull it up and off your face in order to draw attention away from your body and to your face.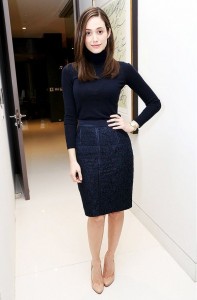 Accessories can also help you look thinner. You already know that heels add height and thus make you look slimmer, but there are also other #accessories that can do the same. A statement necklace makes your larger bust appear smaller and more feminine, and longer necklaces draw attention to the slimmest part of your body - your waist.