Share on Facebook
Red lipstick is classic and elegant and it will make you look classy and sophisticated. To wear it right, you have to find the right shade for your #skin tone and keep the rest of your #makeup toned down. Red lips are a statement and they are often associated with strong, successful women. Here is how to get it right.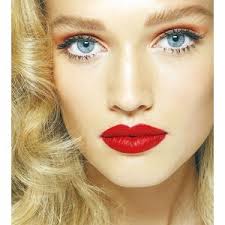 The first thing you have to do is to find the right shade for you. True red looks great on a pale face, while beige #skin is beautifully accentuated with coral-reds. Brick red lipstick pairs great with medium skin tones, and olive skin calls for mahogany shades. Chocolate skin and purple-red create a very chic look.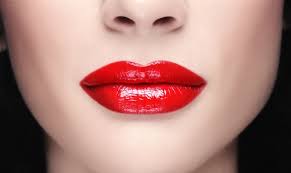 To fill out thin lips, use a lip liner that matches your natural lip color. Also, filling in lips with a lip liner first will prevent the "bleeding" and make your lipstick last longer. You can even use a red lip liner for this, just make sure that it matches the color of your lipstick perfectly.
When wearing red, the rest of your #makeup should be understated and casual - heavy makeup will add age to your appearance. Everyday red lips look stylish and attractive only when paired with natural-looking face.