Share on Facebook
If you know how to wear them, a pair of knee-high boots, whether heeled or flat, can become one of the most versatile pieces in your wardrobe. Here are a few stylish outfit ideas for this winter.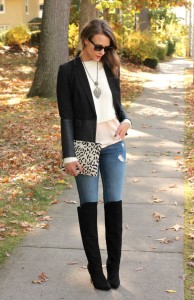 You can pair your heeled knee-high boots with a short #skirt even in #winter, just add a turtleneck and a long #coat to fight the cold. Even your casual #denim #skirt can look a lot more stylish when paired with a pair of boots, but if you are looking for a bit more #elegant #outfit, consider wearing them with a #skirt that hits below your knees.
Flat knee-high boots are very comfortable and worm, and you can wear them with your favorite #jeans or #skirts, or even dress down an evening #outfit.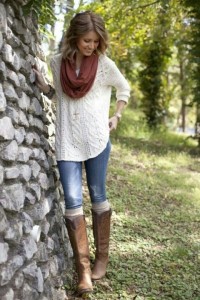 Wide-leg boots are also very interesting and modern, just make sure not to wear them with anything with a hemline below the top of the boot. Instead, opt for a basic black pair of #jeans and a warm sweater.