Share on Facebook
It is easy to turn daytime clothes into evening wear, you just need to learn how to choose and change certain accessories. If you know how to mix and match your clothes with different accessories, it will be easy for you to change your style according to circumstances. If you don't know how to use the clothes you already have in your closet to create both casual and going-out outfits, take a look at the following tips. From choosing the right accessories to slipping into a fitted blazer, here is how you can instantly take your outfits from day to night.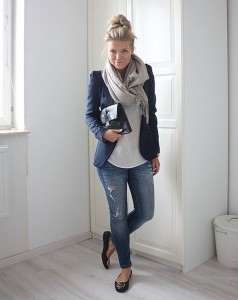 In order to turn casual #wear into chic #outfits, mix them with some evening elements. A very popular item that can easily go from day to night are jeans. You can wear them as a part of a modern daytime look and as a part of an amazing night outfit.
For a daytime look, wear them tucked into a pair of nice #boots or with flats. If you want to make them work for a night out, just change your #shoes – they can easily transform an outfit. Opt for a pair of leg-elongating heels to elevate your outfit. A pair of black stilettos is probably the easiest way to turn your look from casual to chic.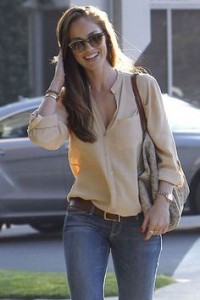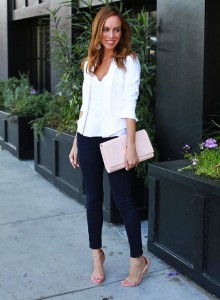 Another item that can easily go from day to night is a fitted blazer. Stylish and timeless, black blazers exude sophistication and represent the ideal balance between femininity and sophistication. A #blazer is appropriate both for work and a night out, just pay attention your shoes. Pair your blazer with jeans and a piece of statement #jewelry and your daytime outfit is complete. In order to jazz up your night outfit, opt for pearls instead of chunky necklaces, wear high heels instead of ballet flats and a red lip. Invest in a quality red lipstick and carry it will you – you never know when you will have to turn your look from natural to hot, and this is how you can do it in no time.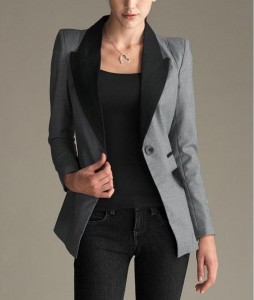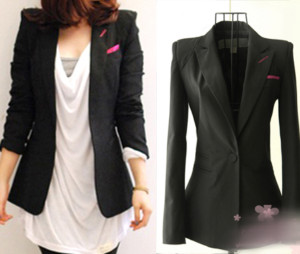 Another easy way to take your outfit from day to night is by changing your bag. Instead of a big #bag you wear when running errands, choose a small sophisticated #clutch and your outfit will look completely different. Think of a pair of jeans and a t-shirt; with a ladylike clutch, it becomes the embodiment of classiness. You can also do that by using a scarf. It can add glamour to any outfit and finish it to perfection. A classic silk scarf will make your outfit look modern and elegant. With so many choices and styles, you will easily find the ones that will be appropriate for daytime and the ones that will help you get a polished night outfit.