Share on Facebook
A denim shirt is a staple in every woman's closet, regardless of the season. In summer, a denim shirt looks great with a pencil skirt, in fall it looks interesting with a pair of dark jeans, and in winter you can wear such a shirt with a thick cardigan. If you are looking for new ways to style this stylish denim piece, look at these ideas!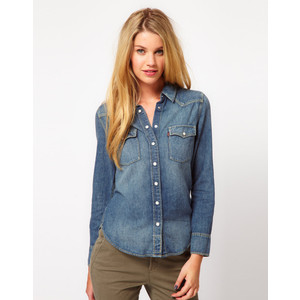 You can wear your #denim shirt open or closed - if you prefer comfortable and casual #style, wear it open, but if you want to look more #sophisticated and put together, button it up. If you decide to wear an open button shirt, choose something fitted to wear beneath it, such as a dress or a blouse.
Since denim is considered a neutral, you can pair it with a number of colors and it's all about what you like. But, if you want to look more interesting, try contrasting colors - a light blue #denim shirt looks very #stylish with a dark washed #jeans.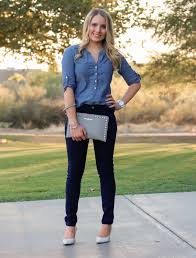 If you prefer to look more #polished, combine your #denim shirt with at least one stylish piece and enhance your look with accessories. Simple jewelry and interesting scarves look great with denim shirt, or opt for a belt for a more youthful #look. In cold winter months, pair a denim #shirt with thick coats, cardigans or sweaters.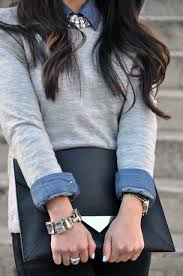 Related articles