Share on Facebook
Choosing the right kind of color or color palette for your home can be really difficult and there are many color mistakes that can happen if you are not experienced enough. There are a lot of things you need to take into consideration when attempting to use color in your home. So, take a look at the most common color mistakes and learn how to fix them or avoid them altogether.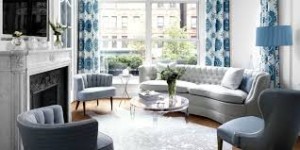 It is very important to consider light when deciding on the color palette for your #interior. A dim light can make a perfectly nice color look grimy, and that is why it is so important to be able to see your color in all light of the day and artificial light, too. Apply the color to a small portion of a wall, let it dry and observe it throughout the day and at night, when you turn on the lights, to make sure that you've chosen the right color.
Although there is no rule on how many colors you should use in a room, you need to make sure that there is a certain balance in order to create a peaceful #interior. If you notice that your room is not actually serene, but quite the contrary, that means that you need to start eliminating colors until the balance is restored.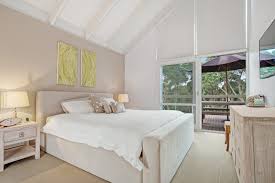 Having a color palette can help you create a well-balanced #interior, but using only two or three colors in a room can make it look too lifeless. If you feel that about the room you've just decorated, take a couple of decorative elements in bright colors, spread them around the room and you will see how easily a space can become more interesting.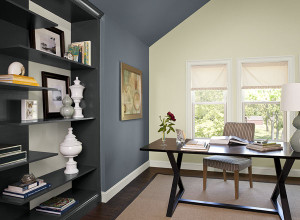 Just because you like a certain color, that doesn't mean that you will enjoy being surrounded by it, so think carefully about how you want the room to feel. You might like strong colors, but would you really like to wake up in a room that is bright blue, for example? Decide whether the room you are decorating needs to calm you down or energize you, and after that think what color would fulfil that purpose.