Share on Facebook
If you think that applying a concealer is so simple that it doesn't need to be explained, just remember that very few women actually get it totally right. With so many shades, techniques, and tools to consider, learning all the concealer tricks that will make your skin look flawless is not that easy. Once you learn to apply it to your advantage, you will easily cover up all of your blemishes and imperfections and make your skin look perfect. Here are a few concealer tricks that you will like!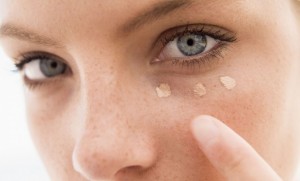 Choosing the right #concealer color might be a challenge. Although it should be one shade lighter than your skin tone, take your time to find the shade that goes not just with your #skin tone, but with your #foundation as well.
Since foundation can mix with your concealer and make it darker than it is, you might need to go as far as two shades lighter in order to keep it natural. From brushes to sponges and even your fingers, there are many tools you can use to apply your concealer, you just have to find the one that blends the product well with both your skin and other #makeup.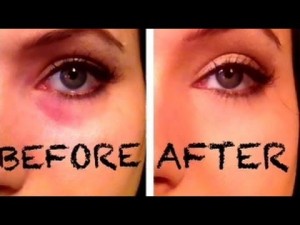 Always apply your concealer after the foundation, otherwise you might think you need to use much more concealer than you actually need. The best way to apply it is to draw a triangle with the point towards your cheek. This shape will both conceal those dark circles and create the illusion that your face is lifted. To conceal dark under-eye circles, use an orange- or peach-colored concealer because these tones will cancel out the blue shadows that under-eye circles give off. When you are concealing a pimple, use a green concealer first to cancel out a pimple's redness and then apply a concealer that matches your skin tone exactly to camouflage it.