Share on Facebook
If you spend more time at the office than at home, your desk must be very important space for you. What matters is not only what's on your desk - in order to be prepared for anything, you need to keep a few essential items in your desk. Whether it's a sudden rain or a date later that evening, here is what you need to keep in your desk in order to be prepared.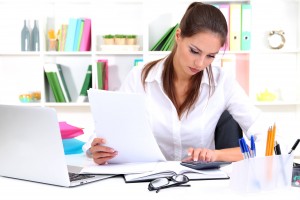 Cell phone charger If you spend a lot of your time at work, your cell phone is a crucial part of your day. Whether you are using it for making after-work plans or for work-related tasks, having your mobile phone die in the middle of the day is one of the worst things you can experience. You can either keep a USB cord plugged into your computer or keep your spare charger in your desk.
Flats Keep a pair of #flats in your desk in case your feet are killing you after a day in heels. If you stand on your feet all day, flats are essential for you. If you don't want to look immature, find a pair with nice hardware.  Your extra shoes should be in a neutral color, comfortable and work-appropriate.
Makeup bag with the essentials What you need to have in your #makeup bag is a hand sanitizer in case someone in the office gets sick, a hand lotion, especially if you have #dry #skin, a #mascara and a lip balm if you are going to an event immediately after work, and a deodorant.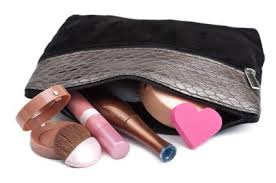 Reusable water bottle The most important thing is to stay hydrated. Find a refillable water bottle so that you don't have to buy a new bottle every time you need some water.