Share on Facebook
Since you spend so much time in your office, it is a good idea to make it feel and look more like home and comfortable. A clean and organized work space will make you feel happier and be more productive all day long, so take a look at a few inexpensive and interesting ideas for decorating it.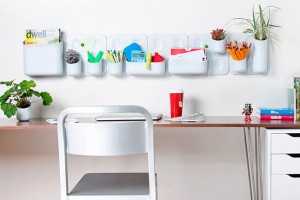 The most important thing is to keep your work place clean and clutter-free. Take a close look at your table and throw out any unnecessary items and go through all those piles of paperwork to create a clear work space. Keep de-cluttering until there are only necessities on your desk.
Most offices need electrical equipment, which affect air quality and your #health. That is why you should include a plant into your office - not only do plants look nice, but they also purify the air. Choose an attractive pot and an interesting plant, such as peace lily, and your work space will look more like home and feel more inspiring.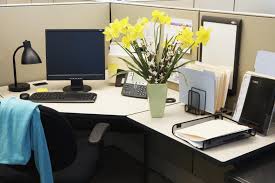 To add personality to your work space, choose an interesting wallpaper or a small piece of art and place it somewhere close to you, and whenever you need a moment to ease off, you will have something relaxing to look at. A personalized work space will help you feel more energetic and be more productive.