Share on Facebook
Mixing and matching different pieces of furniture can be a great way to add personality to your living space and make it look more interesting and modern, as long as you obey a couple of rules that are important for the success of this process. Here is how to create a fresher interior by mixing and matching furniture.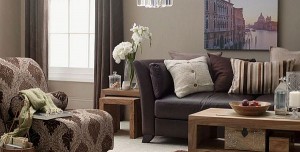 In order to end up with a tastefully #decorated room, before you start mixing and matching pieces of furniture, you should think about the color palette. It would probably be the best to decide whether you wish to use cold or warm colors and stay within that color family. If you want to further simplify this process, just use different tones of the same color. That will allow you to create a layered #look without having to find the pieces that go together.
You don't want your room to look crowded, so make sure to use no more than 20 percent pattern and let the rest of the #interior stay solid. And, although you can use any type of pattern, you should decorate with patterns in different sizes in order to achieve a layered look.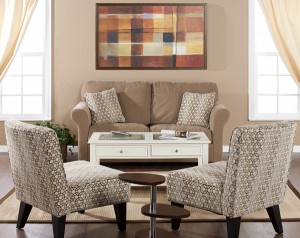 If you want to mix wood pieces, think about whether they are more or less formal. That means that you can feel free to mix furniture in dark tones with light maple floor, but you shouldn't combine elegant berry pieces with rustic wood ones.