Share on Facebook
Nothing can freshen up your house like a new, fresh coat of paint, whether that's exterior or interior painting. Since this is a big job with a great impact on the look of your house, be careful and keep these rules in mind.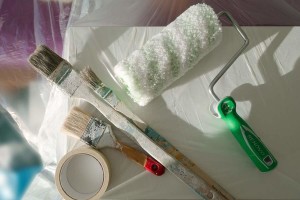 High-quality paint and primer are crucial if you want your house to look perfect and if want the paint to look as good as new as long as possible. High-quality paint cover much better and last longer that those of a poor quality, so these are the items you shouldn't skimp on.
The suface you are planning to paint must be clean, dry, and not peeling for the paint to adhere properly. Start by washing the suface, and if you notice loose or flaking old paint, use a scraper to remove it. All the cracks and holes must be filled, and then use a sander to smooth the surface.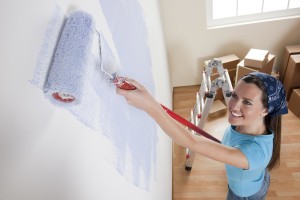 Use a high-quality brush or roller to apply a primer first, and then two coats of the paint you've chosen. If you tint the primer, you might not have to apply the second coat of the final paint.