Share on Facebook
Many makeup artists adore nude shadow palettes, and so will you, as soon as you try such eye makeup. What is great about it is that it accentuates the natural shape and color of your eyes. After a while, you will stop being intimidated by it and start enjoying the versatility of such a palette. Take a look to learn more about it.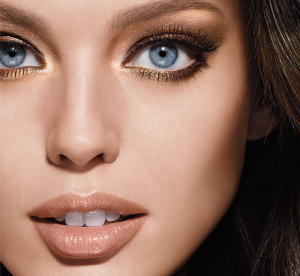 Whether you want to achieve a casual or a bit dressier #look, a nude #eyeshadow palette will help you create exactly what you desire, you just need to make sure that the palette you plan to buy includes both shimmer and matte #eyeshadows.
If you have fair #skin, you should use a shimmery #eyeshadow or peach on your entire lid and apply a pale champagne highlighter around your inner corners. You can finish this #look with a satin-finish honey-apricot #blush. If you have medium #skin, a pale golden-bronze #eyeshadow will look amazing on you, and all you need is a light layer of it. Moreover, a pinkish-brown #blush will complement you eyes and #skin tone beautifully. Women with dark #skin should apply a golden-brown #eyeshadow to their lids and creases. Add a chocolate brown #blush and your #natural #makeup look is finished.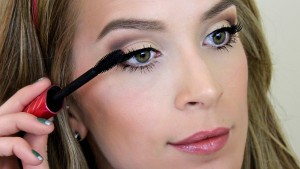 A nude #makeup #look is exceptional because it simply boosts your #skin tone, and that is why it is so important to use the colors that complement  it. That way you won't look washed out or as if you tried too hard.